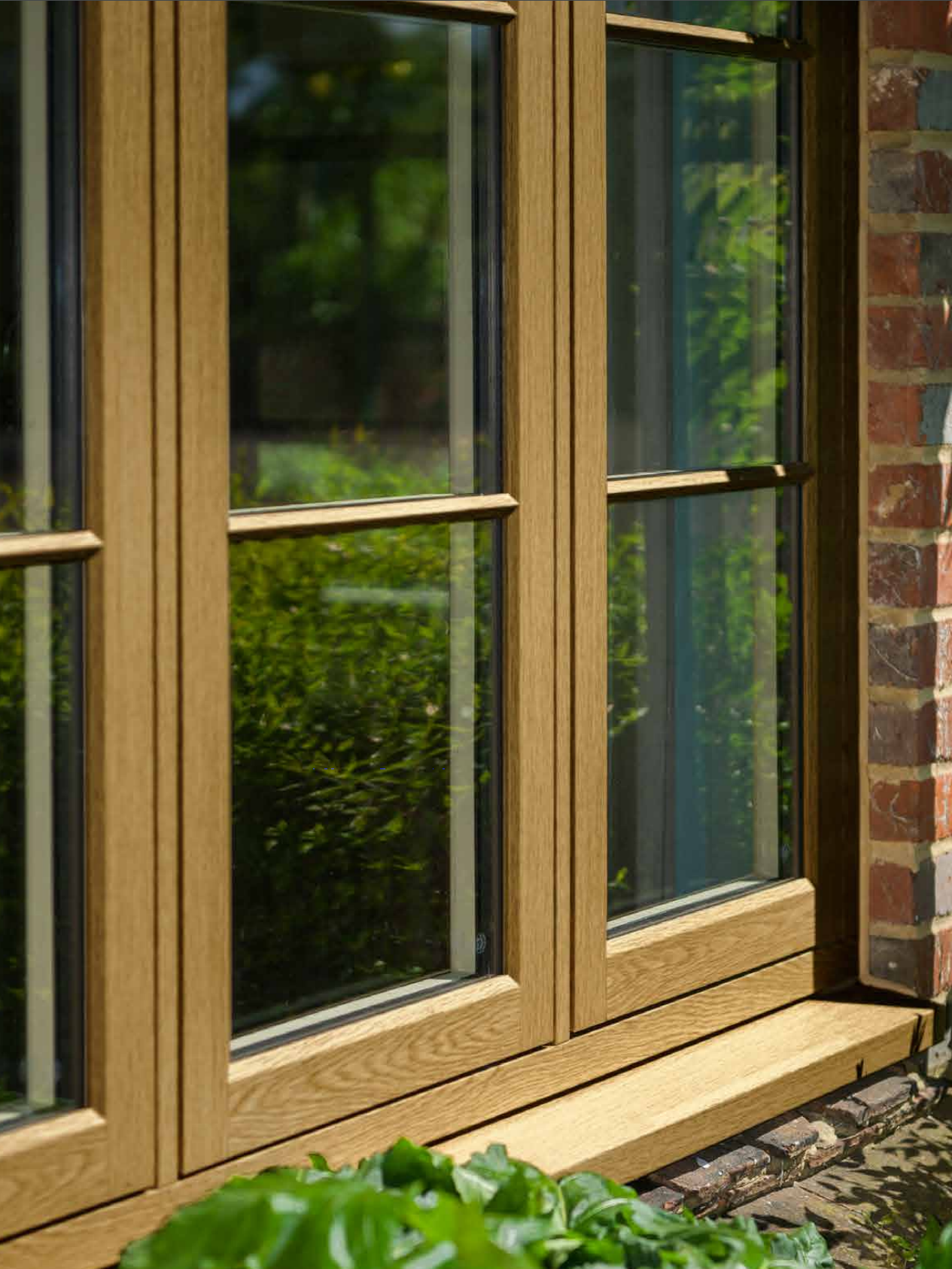 Flush Sash Timber Alternatives
Our Flush Sash 70 range of timber alternatives combines the traditional charm of timber windows with high specification UPVC units to create a striking window design that is secure and highly energy efficient.
Our UPVC Flush Sash units replicate the traditional design of timber windows by using wood grain finishes and mechanical joints which replicate mortise and tenon construction.
Security
Flush Sash windows come with high performance security systems which outperform that of traditional timber models. A shoot-bolt security mechanism and a night latch come as standard meaning you can rest assured that your home is secure.
Energy Efficiency
The Flush Sash range delivers fantastic thermal performance by using 24mm double glazed units.
Finish
The Flush Sash range can be easily tailored to your personal taste through a wide selection of frame finishes and window furniture available in various colours.
Cills
The Flush Sash range comes with an easily customized shallow sill as standard. The Radlington Gloucester Cill is a design option that can be added to achieve a more authentic traditional look. The Radlington Cill is a modern interpretation and allows for packing expansion, Baypole jacks and irregular mortar.
See our Flush Sash 70 Brochure
If you would like to book a no obligation home survey please call our showroom team who will be more than happy to discuss your enquiry: 020 8361 0128.